Days 250-256:
A collaborative creation by Daniel and Papa
"I need to take a break."
(Daniel's version of my mama time out.)
Working on his corn eating technique
This was quite a difficult thing for Daniel to handle;
fortunately we don't have to do it often.
Tons of plums!
A zoo outing with Shannon (of Pineapples & Artichokes) and her lovely family!
Daniel seemed (perhaps most) interested in the various phones he encountered.
---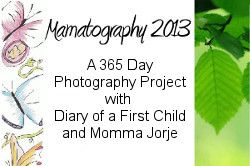 Linked up at Wordless Wednesday at
Hobo Mama
, and
Natural Parents Network
(where you can see a photo of Daniel's tiny baby foot today), at What's New at
Vibrant Wanderings
, and with the other lovely Mamatography project participants at
Diary of a First Child
!