During this week, we enjoyed spending time with my brother-in-law Kevin and his girlfriend Mejay, who came to Portland from Chicago for a visit.
Here are photo challenge days 236-242:
(I guess I let this zucchini get just a tad too big.)
Chillin' at the dentist's office.
Kevin and Mejay prepared a delicious
(and beautiful!) dinner for us one evening.
So many friends for playing with blocks...
...and reading books, too.
Bye-bye, Uncle Kevin.
snuggles
---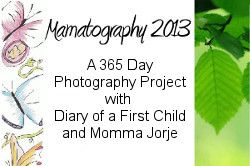 Linked up at Wordless Wednesday at
Hobo Mama
and
Natural Parents Network
, at What's New at
Vibrant Wanderings
, and with the other lovely Mamatography project participants at
Diary of a First Child
!