Days 207-213:
More veggies to eat from the garden
I had a lot of fun photographing this little guy
during an afternoon spent working in the garden.
Sandwich
"Take picture of Daniel! ...Cheese!"
Sick day: Daniel had a high fever this day accompanied by vomiting.
We spent most of the day napping on the couch (or getting cleaned up).
---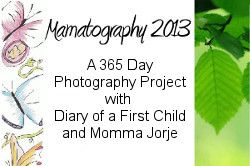 Linked up at Wordless Wednesday at
Hobo Mama
,
Natural Parents Network
,
I Thought I Knew Mama
, and
Farmer's Daughter
, at What's New at
Vibrant Wanderings
, and with the other lovely Mamatography project participants at
Diary of a First Child
!