It's been a rough week around here, which is why my weekly photo installment is unusually late. (Sometimes life tends to get in the way of writing about life, doesn't it?)
I held Daniel on the couch all day today as he worked through some kind of stomach bug (complete with vomiting and a high fever). He's upset and awake with Jaymz right now, having already gotten down to sleep for the night once.
I'm hopeful that tomorrow will bring some rest and healing for all of us.
Here are photo challenge days 200-206:
From our back yard garden to the dinner table: fast food!
Gorgeous gooseberries at the farmer's market
A GF version of one of my most favorite Summer treats:
pound cake with fresh berries (and cream).
Exploration
Joy
A big, soft, empty bed for one.
(Away from home for my first night apart from Daniel)
Perfection
---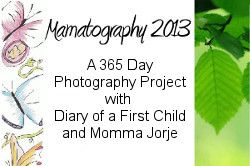 Linked up at Wordless Wednesday at
Hobo Mama
and
Natural Parents Network
, and with the other lovely Mamatography project participants at
Diary of a First Child
!