Days 151-157:
(Before, during, and after) my first haircut in ~3 years
Playing in the sugar snap pea tent
Eddie + sushi night
Privileged to be the napping surface
for my friend Arwyn's sweet Vulva Baby.
(I got to watch a movie with the Boychick, too!)
OT is always so much fun!
---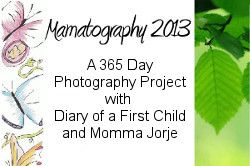 Linked up at Wordless Wednesday at
Hobo Mama
,
Natural Parents Network
,
I Thought I Knew Mama
, and
Farmer's Daughter
, at What's New at
Vibrant Wanderings
, and with the other lovely Mamatography project participants at
Diary of a First Child
!