Days 130-136:
The day I fell down the stairs...again.
(This is where it happened; notice the lack of handrail.)
Just hangin' out, drinkin' some juice.
First attempts at no-mow ground cover for our backyard.
I'll let you know how it goes!
Matthew, Daniel, and me
waiting at one of Daniel's appointments.
Breaking my fast: after a lovely five day juice fast,
I enjoyed an egg and a few dried figs.
Sick day cuddling on the couch together.
---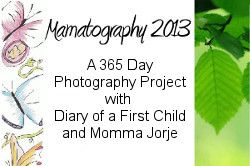 Linked up at Wordless Wednesday at
Hobo Mama
,
Natural Parents Network
,
I Thought I Knew Mama
, and
Farmer's Daughter
, at What's New at
Vibrant Wanderings
, and with the other lovely Mamatography project participants at
Diary of a First Child
!