Days 88-94:
This was my view all day today: my tissues and my computer.
(Way past) time for a haircut!
Southwest ad?
Cuddles!
Bloodless, really? Explain to me how this is possible!
Having a "mah-nah" on Papa's back
---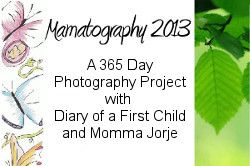 Linked up at Wordless Wednesday at
Hobo Mama
, and with the other lovely Mamatography project participants at
Diary of a First Child
. Also at
Natural Parents Network
, where you'll see a photo of Daniel which goes with today's theme of "coping with meltdowns."