Days 74-80:
Alien Baby
This is how it's done: blow on the ear buds, then insert them.
"Nothing stored in this cabinet."
The room where we had supervised visits with Matthew
while he was in the hospital.
House Paper Signing Day!
Jaymz, Daniel, and I walked in the rain from the title office
to the bank (and back) to get the certified check for our down payment.
Kitties and cookies
---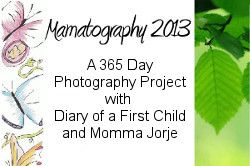 Linked up at Wordless Wednesday at
Hobo Mama
and with the other lovely Mamatography project participants at
Diary of a First Child
! Also at
Natural Parents Network
, where you'll find a bonus photo of Jaymz and Daniel for this week's theme of babywearing.