Days 11-17:
serious cuddles (with Uncle Zha)
Really trying to be happy
(in the car after his Early Intervention evaluation)
Taking a chill out walk together
This is what I see when I'm holding you.
D found the tiniest apple in the bunch.
Sunrise after yoga class
Jaymz, Daniel, and Eddie inspect the ants in the kitchen.
---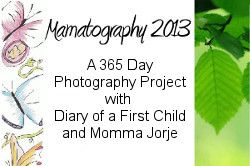 Linked up at Wordless Wednesday at
Hobo Mama
and
Natural Parents Network
, and with the other lovely Mamatography project participants at
Diary of a First Child
!